I have now ridden hundreds of trails throughout Utah and have selected the best 10 of these trails. Utah is one of my favorite destinations to mountain bike ride with my favorite regions being: Moab, St. George, Hurricane and Cedar City. Most of the best riding in Utah is on or around mesas at the top of the Colorado Plateau – typically providing cross country type trails around the rim of the mesas and offering outstanding scenic vistas of the valleys below.
The mountain biking scene and range and caliber of trails in Moab is world class, receiving visitors from all over the world to ride "bucket list" trails such as Captain Ahab, Porcupine Rim, Slickrock and The Portal.
The cluster of riding regions from a base in St. George also includes Cedar City, Virgin and Hurricane. This area offers riders a wide range of trail diversity: from the smooth bermy flow trails in Cedar City to the more technical, cross country, and occasionally janky trails along the mesa tops in Virgin, Hurricane and St. George. The State also throws in a huge trails region surrounding Salt Lake City and the lift-assisted bike park in Park City. You could return to Utah over and over again and still ride new and exciting trails over numerous visits.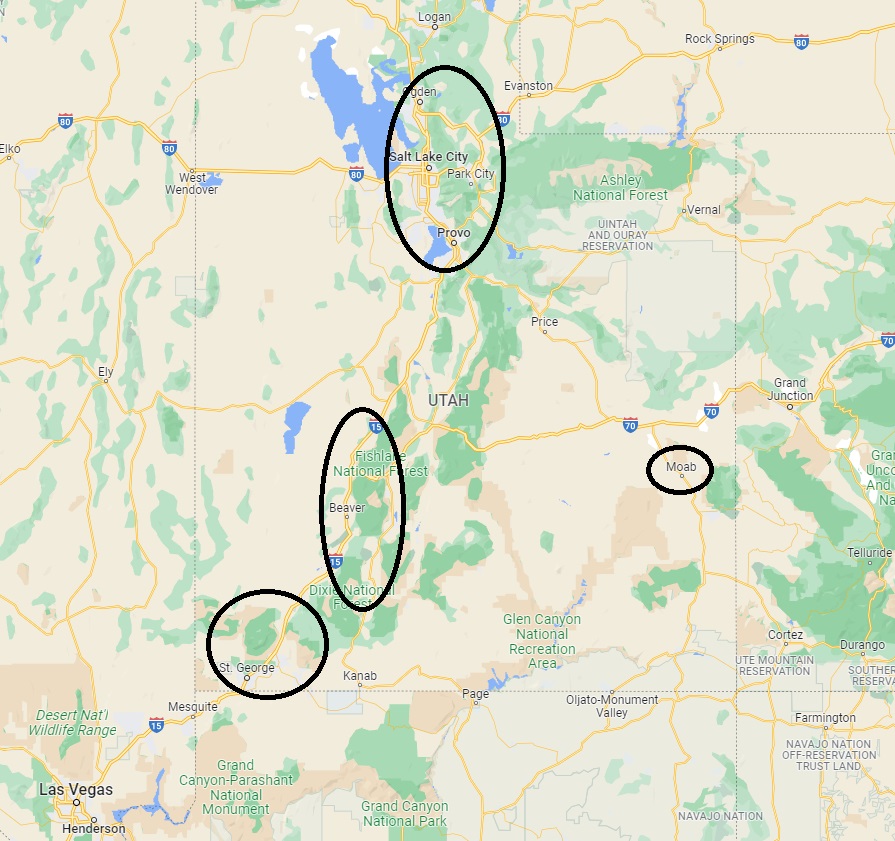 The best time to ride Utah is in the Spring or Autumn, with the best months being October, November, April and May. I typically try to ride Utah more than once a year, and plan at least a 2-3 week excursion.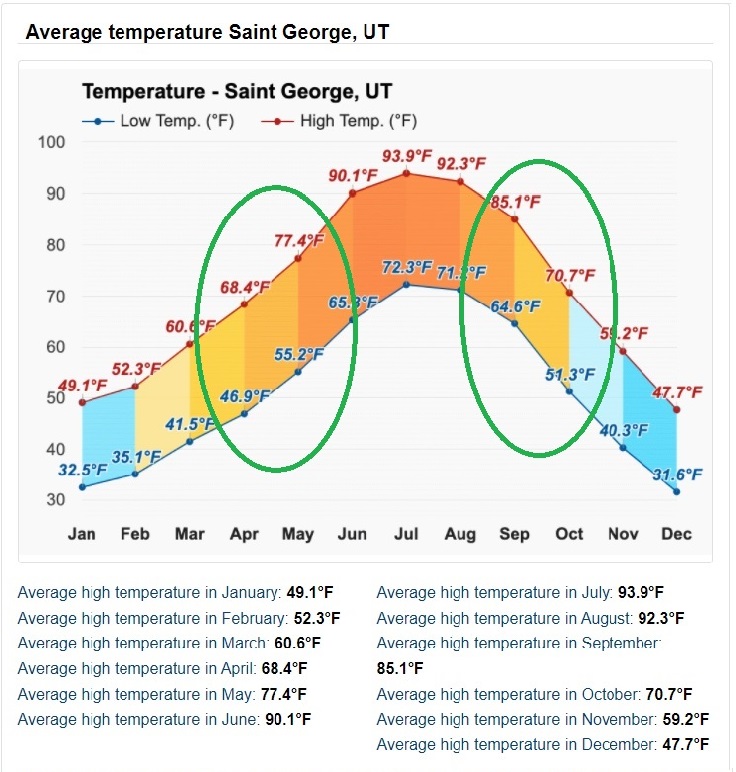 Top 10 Trails in Utah
While I show you my favorite 10 trails, Utah has dozens of other worthy trails which you can also find on my Top 100 List. ENJOY!
If you have any thoughts or comments on my trail lists, please comment in my Blog Post section. Thanks!