The riding in Colorado involves mostly high elevation riding – typically over 5,000 feet with some of the best rides in the 8,000-9,000 feet range. So, you need to be very conscious of the elevations regarding when the weather and snowpack will permit. However, it provides a wide range of geographic and trail conditions, from the mesas near Grand Junction to the high alpine around Vail. With the weather and snow conditions, probably the best time of year to ride Colorado is between April and October.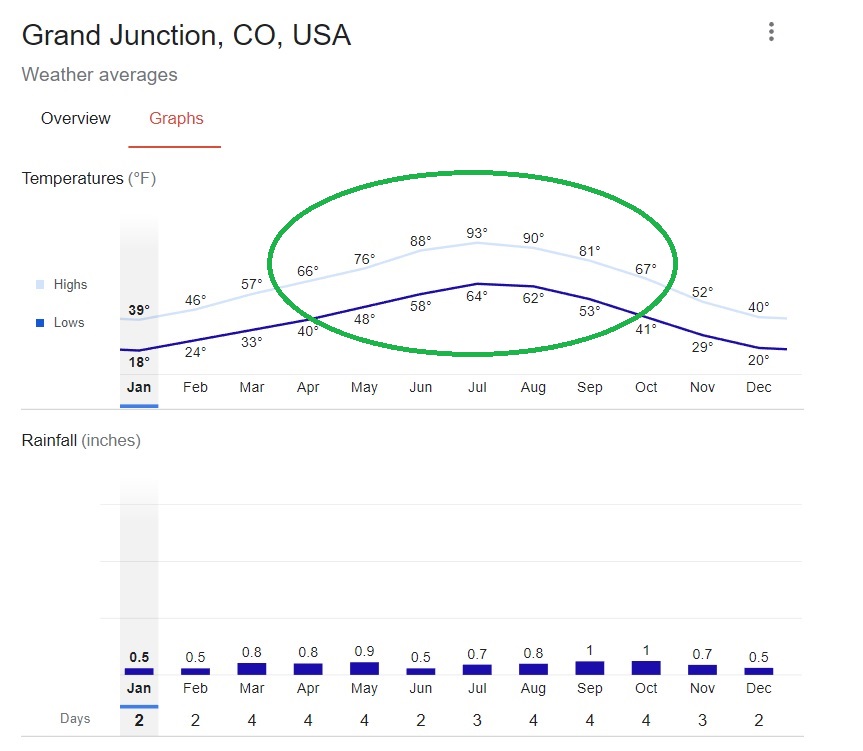 So far, my favourite region to ride in Colorado is the Fruita/Grand Junction area, with a preference to stay in the smaller and more quaint town of Fruita. But admittedly, I have only ridden the top and more northerly region of Colorado, with a southern route planned for a future, and hopefully soon, excursion. See the map below for the regions I have ridden as circled in red, and the southern route I will take on this future trip. So, and as a result of not ridding the entire state, my list of the top 10 mountain biking trails for Colorado is not exhaustive of the options – I fully expect the best riding to be along the southern route.
The interesting thing about an excursion to the Fruita/Grand Junction region, is that the riding season is longer than most of the higher regions in the state, and also closer to nearby Moab, Utah as a region that you could also ride. Moab is only about 90 minutes from Fruita! Overall, my favourite trail in Colorado, so far, is the Palisade Plunge.
Top 10 MTB Trails in Colorado
Top 10 MTB Trails in Colorado
If you have any thoughts or comments on my trail lists, please comment in my Blog Post section. Thanks!