The riding in Arizona is mostly desert-like with lots of gravelly cacti surrounded trails in southern Arizona and outstanding, scenic, technically challenging trails in Sedona among red-rock formations. Overall, Sedona is my favorite destination in Arizona but the more flowy trails in nearby Prescott may be more suitable for families and intermediate riders.
The riding in Sedona is probably the most scenic and technically challenging in Arizona. Some of the most famous trails in all of North America: the 3 H's comprised of Hiline, Hangover and the "Hogs" sequence of trails are all double black, bucket list trails. But, even if the double black challenges offered on the 3 H's aren't your thing, you can still ride some awesome single black trails on Slim Shady, Pyramid, Brewer or the sequence involving Teacup and Soldier Pass or the very scenic, blue sequence on Chuckwagon and Mescal.
There are numerous higher elevation flow trails in Flagstaff (suitable for summer riding when Southern Arizona is too hot).
The Phoenix metropolitan region offer riders scenic, technical trails in the South Mountain Park of South Phoenix and the Hawes trail region near Mesa. I believe the Hawes region near the suburb of Mesa offers riders the best overall region to ride near Phoenix.
Tucson offers more scenic, janky, technical riding with the "Bucket List" calibre Lemmon Drop sequence of trails on Mount Lemmon. It claims to be the "Whole Enchilada" of Arizona. However, due to the heat, I would probably only ride this region during winter months.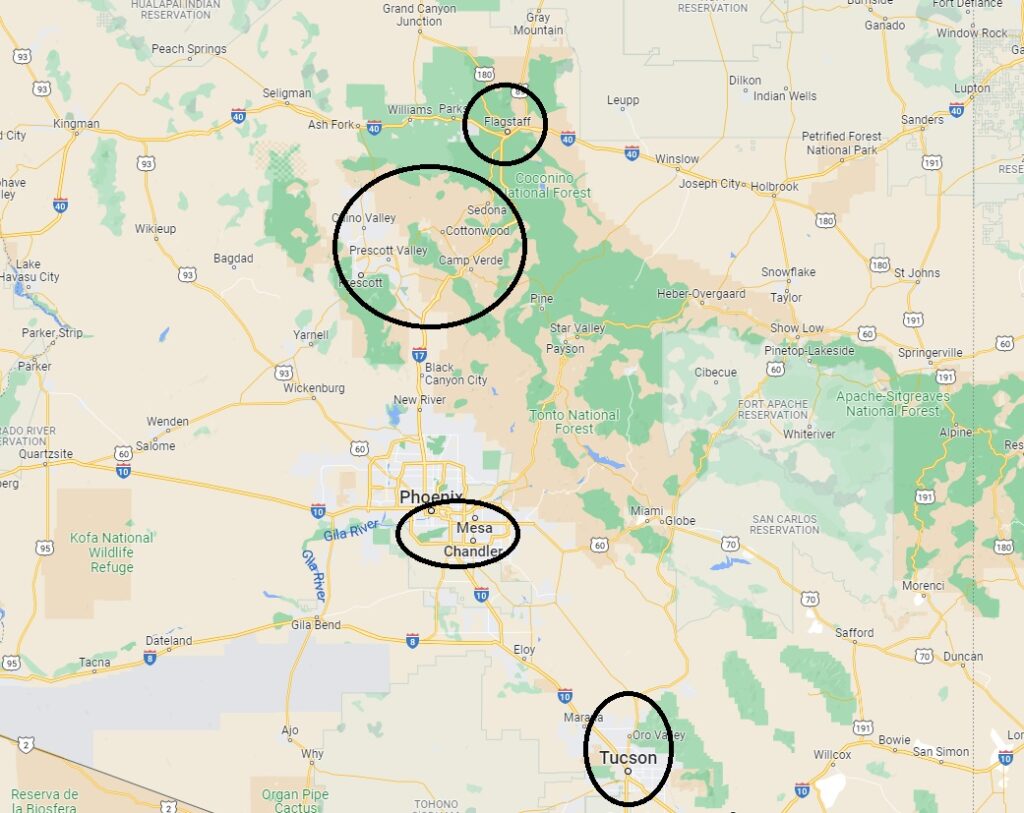 Arizona is my favorite winter destination since it offers spring-like weather between November and March. I try to ride Sedona in October/November or March/April and Phoenix or Tucson in December and January. You can see from the average temperature graphs below, that due to the higher elevation and higher latitude in Sedona, the weather is 6-8 degrees cooler than in Phoenix.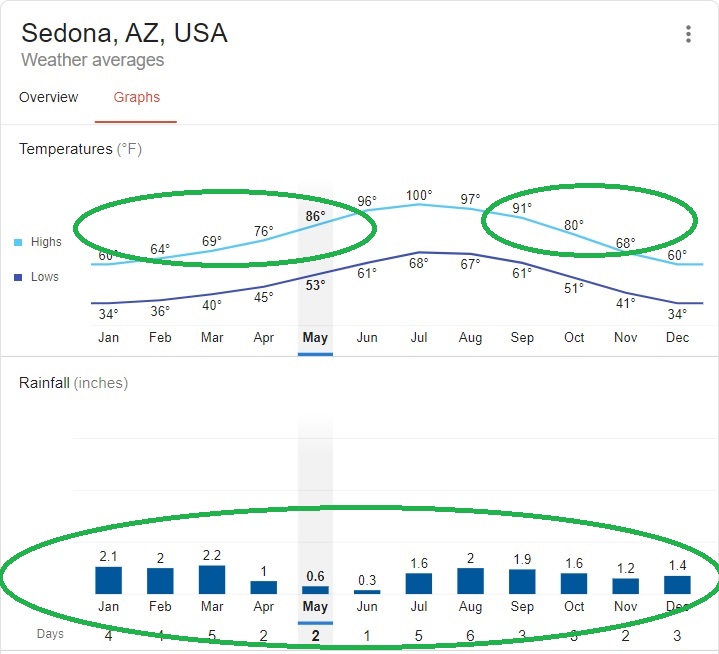 Top 10 Trails in Arizona
If you have any thoughts or comments on my trail lists, please comment in my Blog Post section. Thanks!